I have just received an update from Adrian Nance, the Founder and CEO of the charity Wings Like Eagles. Adrian tells me that their Bell Jet Ranger helicopter ZS-HPU is about to be deployed in Mozambique to help with flood relief.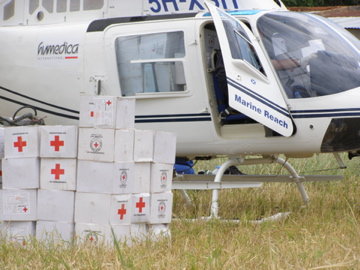 Wings Like Eagles (WLE) has been retained by the Mozambican government disaster team. Adrian points out that the charitable business model of WLE enables them to provide very economical emergency helicopter services in the region. WLE also have a lot of operational experience to help with helicopter relief projects.
Two members of the WLE team – pilot Andrew Shipton and operations manager Clive Langmead – are en route to Mozambique.
Adrian is also pleased to be transferring skills and helicopter relief experience to a local team. He says: "We also have two Mozambicans who are actively helping us – Sergio and Nelson – with lots more 'in the wings' if we need them. They include Dave LePoidevin of MAF Mozambique and the Casa Koinonia guest house, a local hangar for repairs and Christian import agents if we need them, alongside Matthias Reuter of Mercy Air, insurance agents and engineers and many more from South Africa. All their contributions will come out as things progress. This is a team game!"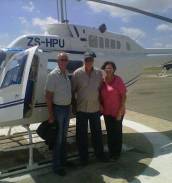 I am pleased to support the excellent work of Wings Like Eagles, both as an individual and in my capacity as CEO of Luviair helicopter management.
Adrian tells me that WLE currently need funding for another 30 hours flying time in Mozambique. If you wish to support flood relief operations in Mozambique there are two ways to give.
1 – Quick online micro-donation with Virgin Money Giving. Takes minutes.
Please click here to make a quick donation.
2 – Become a corporate or regular supporter of Wings Like Eagles.
Please click here to become a regular supporter.